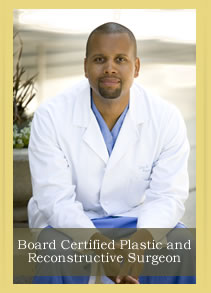 Dr. Shay Byron Dean was born in New York and raised in the Chicago area in a modest environment. His creativity and appreciation of aesthetics were evident as early as his first grade of school, when he excelled in the Gifted Program for Creative Thinking. Shay considers that experience the beginning of his journey to be the best that he could be. "When your parents and teachers plant the seed of confidence at an early age, it carries you throughout your life," says Shay.  In high school, Shay combined high academic achievement with extracurricular activities including participation on the football, basketball, and baseball teams. His peers elected him student class president and president of the National Honor Society in his senior year.
Art continued to be a prevailing theme, for he won numerous awards, including Illinois Young Black Achiever, and Afro-Academic Cultural Technological and Scientific Olympics Regional Sculpture Champion.  In addition, Shay was the recipient of the David A. Robinson Humanitarian Award honoring his community leadership and volunteer work. Presenting several pieces of his artwork to one of his childhood heroes, Michael Jordan, was another highlight of his senior year.
Shay attended the University of Michigan on a full scholarship to study pre-med. Majoring in biological anthropology, he also took art courses.  His 4.0 GPA in his senior year of college merited him a full scholarship for medical school at the University Michigan .  There he identified his career goal: plastic and reconstructive surgery.  This specialty would allow him to combine his artistic talent, love of science, and compassion for others. He became dedicated to innovative surgical research, and his work was presented nationally and published in medical journals including the Journal of Critical Care.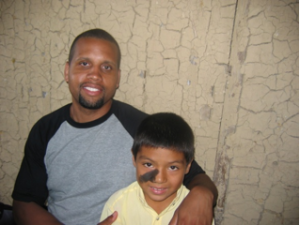 During his medical school years, he continued his research interests and presented his work at numerous national medical meetings, including the American College of Surgeons. He also spent a summer at UCLA Medical Center doing biomedical neurosurgical research, investigating selectively targeting brain tumors with chemotherapy agents.  These efforts were recognized as he graduated cum laude in medical research in 1999.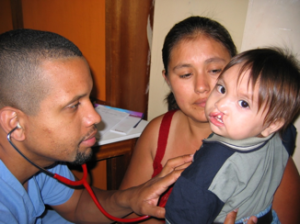 Shay continued his medical education as a general surgery resident at the University of Florida.  In his third year of residency he was awarded Best Teaching Resident by the graduating medical school class of 2002.   He continued to contribute to the medical literature with work in malignant melanoma staging and diagnosis.  As a chief resident, he was an example for others and served as a mentor for high school and undergraduate students.  In 2005, he became a board certified general surgeon.
The final step to attaining his dream of becoming a plastic surgeon began at the University of North Carolina .  His training as a specialist in plastic and reconstructive surgery was comprehensive and of the highest quality.  During his specialty training, he co-authored a publication in the Journal of Craniofacial Surgery, and presented his research findings at the International Society of Craniofacial Surgeons in Australia.
He also volunteered his time on a medical mission in Moyabamba, Peru before graduating in 2006.  Dr. Dean earned the distinction of board certified plastic surgeon in 2007.
Dr. Dean's practice is located in Los Angeles, where he is has begun a new chapter of service to his patients and his community.  His artistic mind and surgical talents have allowed him to fulfill his personal and professional goals. He has provided surgical care in Paraguay and Morocco for children with congenital anomalies such as cleft lip and cleft palate. His discipline, desire, and dedication to his profession serve his patients well.
"Serving as a plastic surgeon has been extremely gratifying, and the satisfaction of my patients is the ultimate reward."
– Dr. Dean –
Undergraduate – University of Michigan 
Medical School – University of Michigan
Residency – University of Florida 
Fellowship – University of North Carolina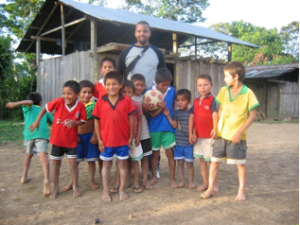 In addition to cosmetic and reconstructive surgery, Dr. Dean and his associates offer comprehensive skin care and other non-surgical treatments.
Click here to view Dr. Shay Dean's full Curriculum Vitae