Practice Philosophy
Dean Plastic Surgery Associates, Inc. Mission Statement: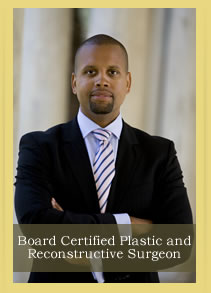 To provide the highest quality of care in aesthetic, plastic, and reconstructive surgery to our community and abroad.
Shay Byron Dean, MD, FACS, specializes in Cosmetic Plastic Surgery of the face, breast, and body. His personalized and holistic approach to each patient, respecting their individuality, intelligence, and privacy, sets Dr. Dean's practice apart from the rest.
A graduate of the University of Michigan , Dr. Dean is certified by the American Board of Plastic Surgery and the American Board of Surgery. Dr. Dean is a Member of the American Society of Plastic Surgeons, the California Society of Plastic Surgeons, and is a Fellow of the American College of Surgeons.
Through meticulous attention to detail and thorough devotion to service, Dr. Dean strives to exceed the patient's expectation of the plastic surgery experience. It is Dr. Dean's mission to forge a trusting and long-lasting professional relationship with his patients, their families and friends, and all for whom he is honored and privileged to care, and to serve his patients, our community, and the specialty of plastic surgery with honor and distinction.
Malawi Mission
Dr. Dean volunteers his time to help children around the world each year by performing reconstructive surgery to children needing treatment for congenital anomalies, such as cleft lip and palate, traumatic injuries, burns and other surgical problems.
"Our goal is to change the course of these childrens' lives by bringing in teams of medical professionals, and working with local medical staff, in areas where access to these types or procedures is not readily available or is too expensive."
Click here to view a Photo Gallery of the Malawi Mission
Operation of Hope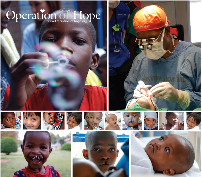 Operation of Hope Mission to Zimbabwe – October 2009
Dr. Dean volunteers his time to help children around the world each year by performing cleft lip and palate surgery, burn reconstruction and other procedures. "The experience is priceless and not only makes a difference in the lives of the families involved, but keeps me grounded with a proper perspective about what is truly important in life."
 Click here to read the "Giving Back and Getting Back" Press Release.
Click here to view photos of his patients
One of CNN's shows, "Inside Africa", features videos of this experience.
CLICK BELOW TO WATCH THE VIDEOS