Welcome to Dean Plastic Surgery Associates, Inc.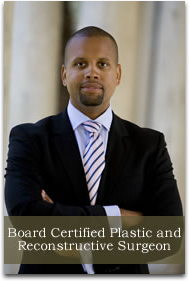 Our goal is to provide the highest quality of care in aesthetic, plastic, and reconstructive surgery to our community and abroad.
Shay Byron Dean, MD, FACS, specializes in Cosmetic Plastic Surgery of the face, breast, and body. His personalized and holistic approach to each patient, respecting their individuality, intelligence, and privacy, sets Dr. Dean's practice apart from the rest.
A graduate of the University of Michigan , Dr. Dean is certified by the American Board of Plastic Surgery and the American Board of Surgery. Dr. Dean is a Member of the American Society of Plastic Surgeons, the California Society of Plastic Surgeons, and is a Fellow of the American College of Surgeons.